Whelp, I'm so ridiculously excited and happy to tell everyone that Michele and Vic received Match Made By Anime!!



PERFECT timing for Valentine's Day!! This message is from both of them, but from Michele directly since I'm only friends with her on facebook. There was too much to express without taking away from their actual response, so I decided to screencap her message so you can actually see it. And don't worry Speedy, I'm going to correct her and say that YOU were the original mastermind behind this.

I only helped explain their actual story and told you we should do it when you came to me with the idea.

But here it is!!!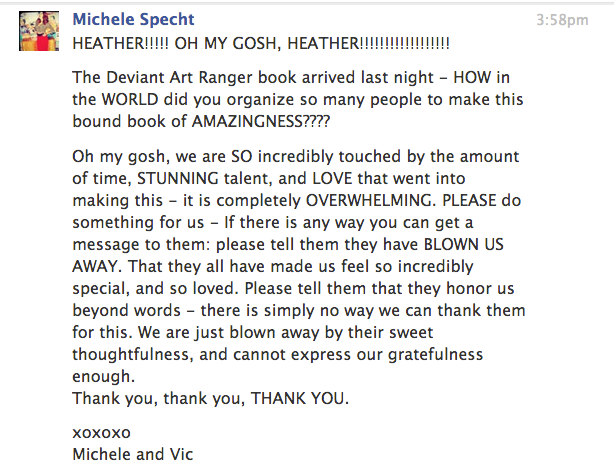 ~

Heather